Ray's Way Israel Study Tour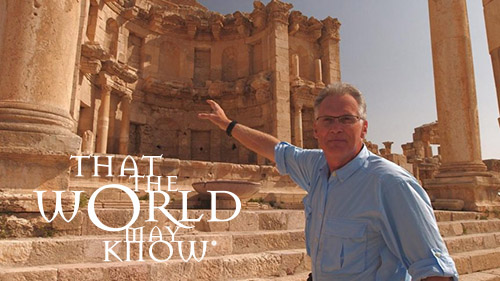 Follow the Rabbi Study Tours are the first and only to be endorsed by Ray Vander Laan, founder of That the World May Know. Ray has led more than 10,000 people on tours of the Holy Land with the unique goal of understanding the historical and cultural context of the Bible, reconnecting people to the Jewish roots of Christianity. During one of these tours, he met a young Bible scholar named Todd Lanting and an instant friendship was formed. Over the next 23 years, they stayed in close contact and Todd learned more and more about the Ray Vander Lann style of Israel tours. 
Click here to learn more about Ray Vander Laan "That the World May Know"
Here's what Ray has to say about the Follow the Rabbi tours and Todd as a trip leader:
"As an author, Bible teacher, and study tour leader, I have had the privilege of walking the lands of the Bible with thousands of Jesus' followers. As they learned about the land, the people, and the culture of the Bible, these believers discovered that the context God chose for his redemptive plan could help them live the Text in their own lives. They not only had faith in Jesus but a fresh commitment to having the faith of Jesus. Somewhere on that journey of studying the Bible, I met Todd Lanting. Like many others I had known, his first experience of the ancient world of the Bible produced an ever-growing hunger for understanding the story in its context. He was as intentional as any student I have ever had in his search for a deeper understanding of the Biblical Text.
There are many good study tours to the Bible lands. Some are labeled 'rabbinic' though few truly are. Todd's program is different. He has taken the same approach as That the World May Know and created his own seminar. His knowledge of history, culture, and geography is exceptional. Best of all he uses each hike, each site, each experience to better understand the Scripture. And best of all his approach fits each experience into God's grand narrative, the story in which he chose human partners to bring shalom to a broken world using the same approach as I do. I give Todd's study tours my highest recommendation. You will never read the Bible the same way."